Your bathroom is too cold?
Time for a modern heated ceiling lamp that creates a feel-good warmth in seconds.
In your apartment, the bathroom is not warm enough in the morning? Then your heating is either too slow or not sufficient. Therefore, you sometimes like to stay longer and start the day stressed. This does not have to be, because there are heated ceiling lamps, like our ELIAH. A heated ceiling lamp immediately provides comfortable warmth and makes brushing your teeth and taking a shower in the morning as pleasant as in a new building with underfloor heating. Upgrade now!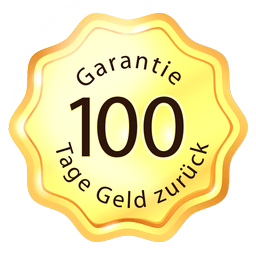 We guarantee satisfaction and therefore receive You get your money backif you are not satisfied. Up to 100 days!
"I love the warm rush of air when I get out of the shower".
"The heat and warm combination fits perfectly in our guest bathroom."
Now you can look forward to a warm bathroom every day.
You do not like to get up in cold months? Then from now on you will be warm in the bathroom every morning! Getting up will no longer be a problem. Our ELIAH heated ceiling lamp integrates a complete electric heating system into a high-quality LED ceiling light. Experience light for every mood and quick, cozy warmth for your bathroom. ELIAH uses the infrastructure of the ceiling light and is operated at the existing light switch. 
This is how easy you can heat your bathroom in the future. See for yourself in our infographic: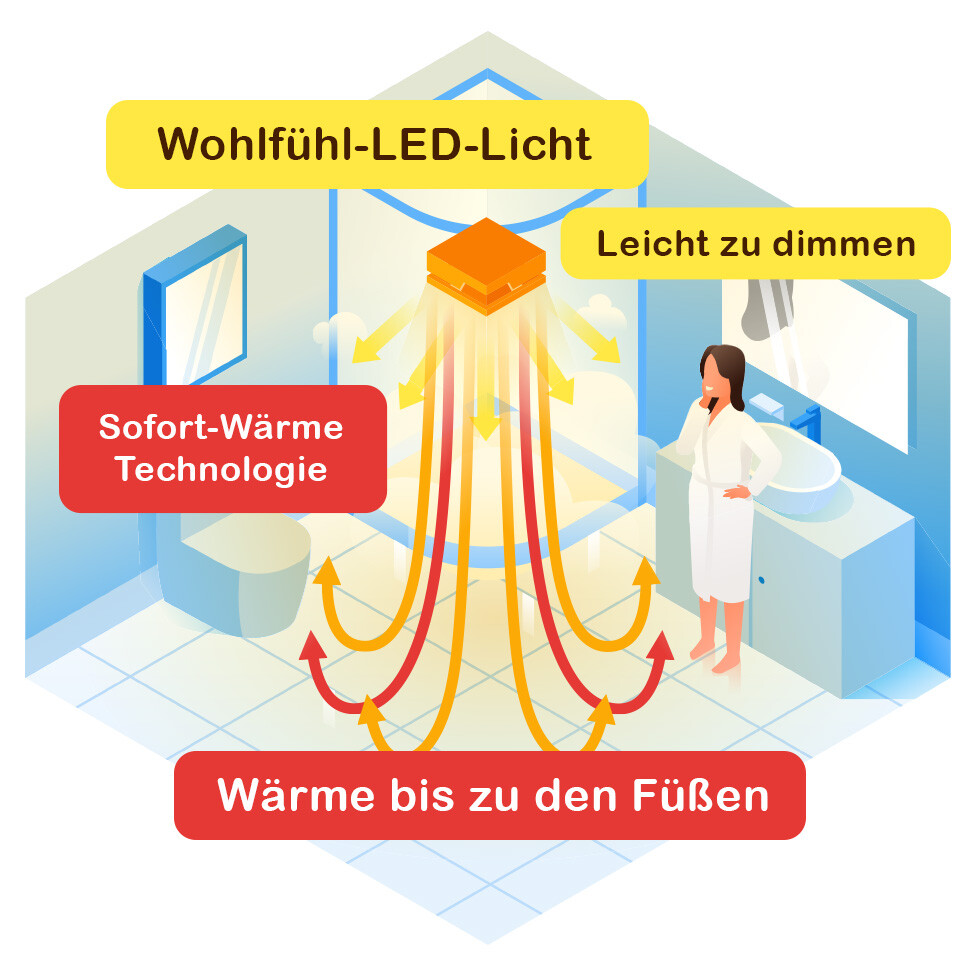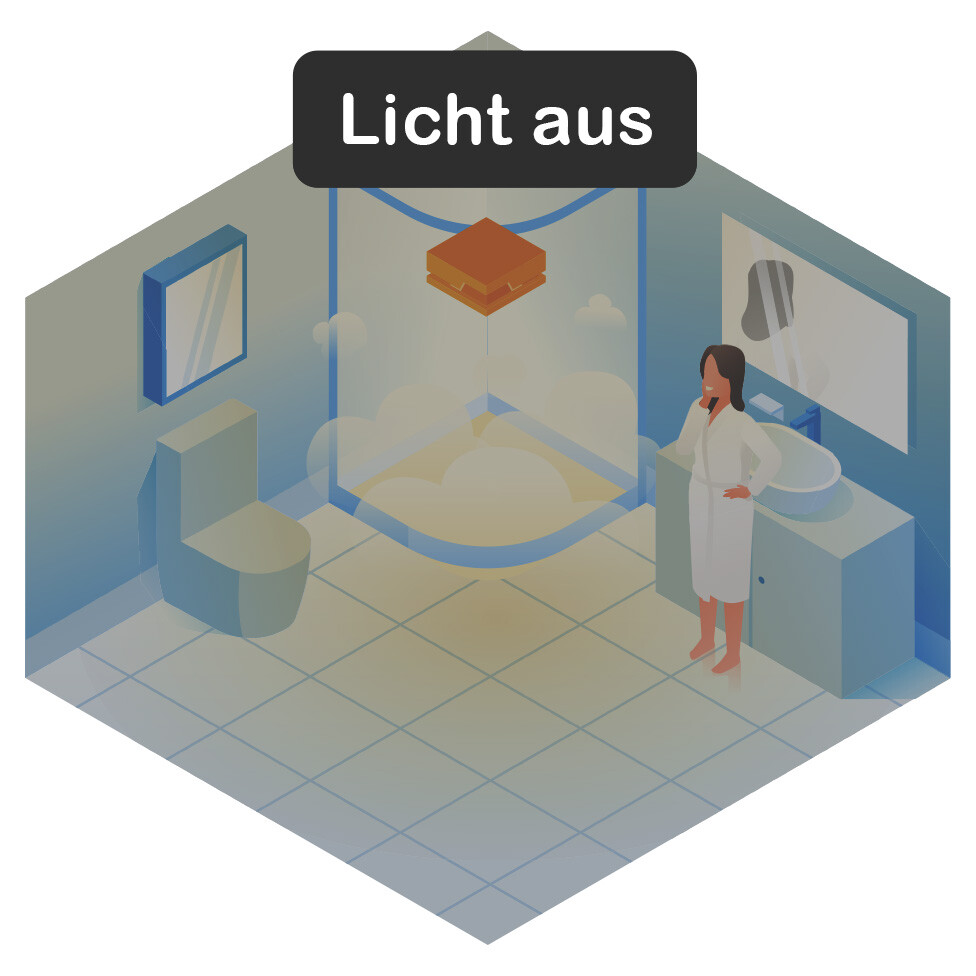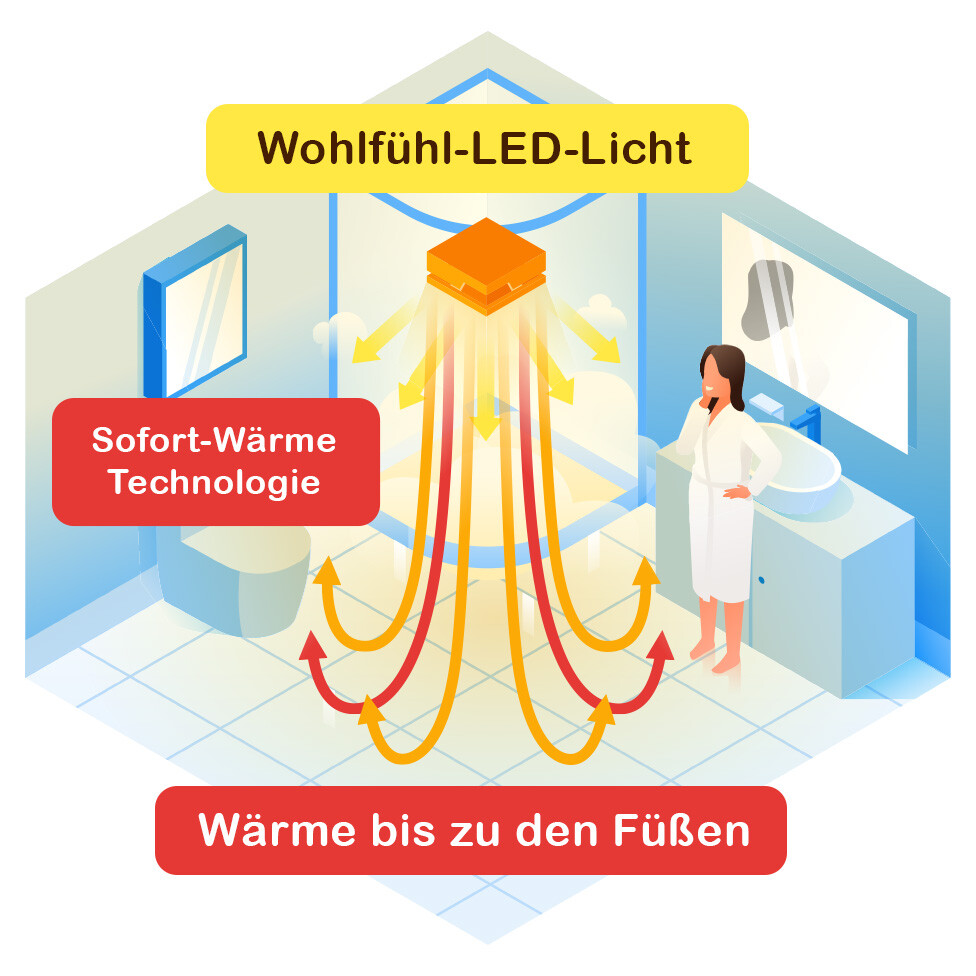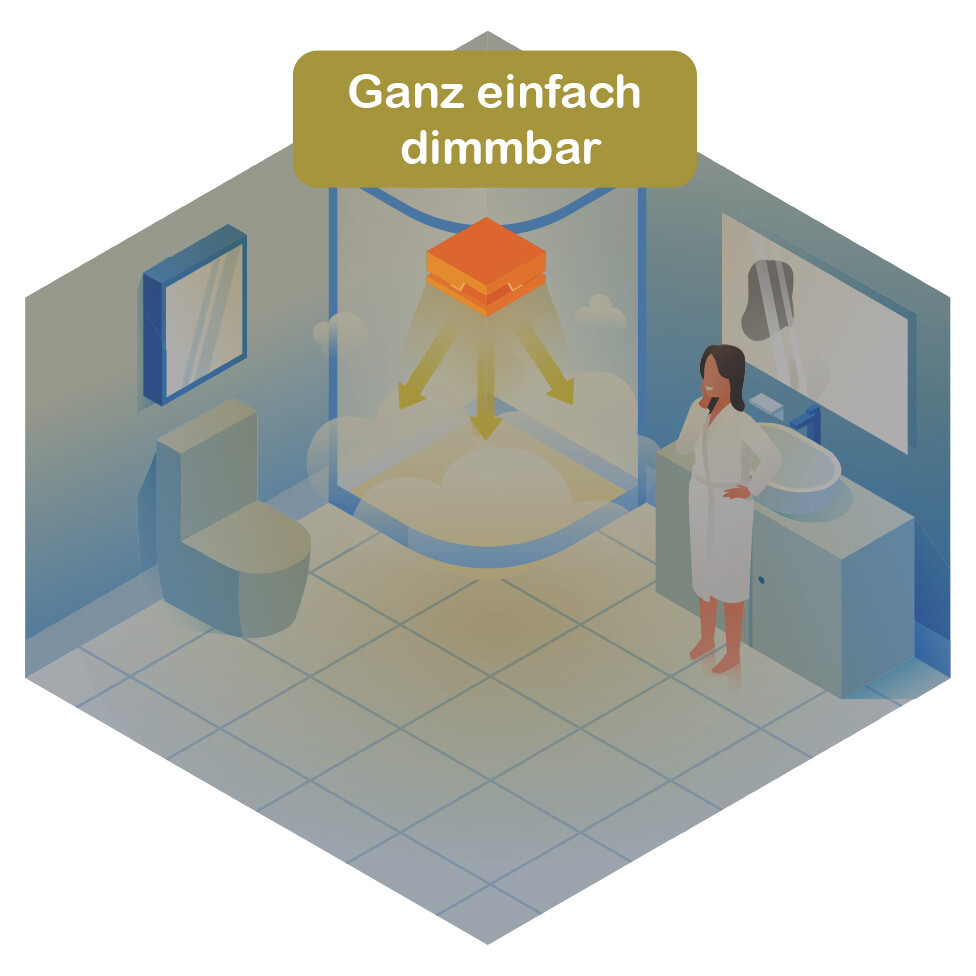 Press the light switch to discover all 3 modes.
Light and heating in one device
ELIAH is mounted on the ceiling where now hangs your old ceiling lamp. So simply your bathroom is expanded with a comfort heating function. 
Operation by means of existing light switch is convenient, fast and simple. This remains as it is, no conversion is necessary. The intelligent system in ELIAH reacts to the existing light switch and conveniently activates the desired mode: 
Well-being light,
Well-being light + Heat and the
dimmed Relaxation bath mode
Time to upgrade your bathroom!
Well-being warmth upgrade
The Intelligent System in ELIAH heats faster than water-bearing- and infrared heaters and integrates space-saving in any bathroom. Powerful and self-regulating fan quickly distributes the warm air in the room.
Save money and heat only when needed. Because ELIAH heats from 18°C to over 21°C in just 4 minutes for an unbeatable approx. 7 cents in electricity costs (learn more).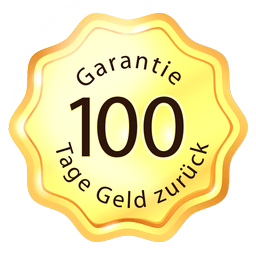 Relaxed 100 days money back guarantee
Always nice and warm bathroom you get thanks to ELIAH. But if you are not satisfied, which has not happened yet, you can return your device to us within 100 days and get your money back.
Save energy: Made in Germany
A Heat lamp for the ceiling is the smart and energy saving solutionwhen heating is required in addition to lighting. ELIAH therefore complies with the Ecodesign Directive for individual room heaters (available at Regulation (EU) 2015/1188). Because of our high standard we build ELIAH in Germany. Therefore we can vouch for our quality and say: ELIAH is 100% tested, safe and reliable!
Recommended retail price: 745,- EUR
Current action with 20% discount: 596,00 EUR (while stocks last)
Shipping: free of charge within Germany
Delivery time: 1-3 days
Money Back Guarantee: 100 days
ELIAH, the new heated ceiling lamp for the bathroom
With 115 mm only as high as e.g. an 11 watt LED bulb.

Warm ceiling lamp quickly explained